Average American Bedroom Size Guide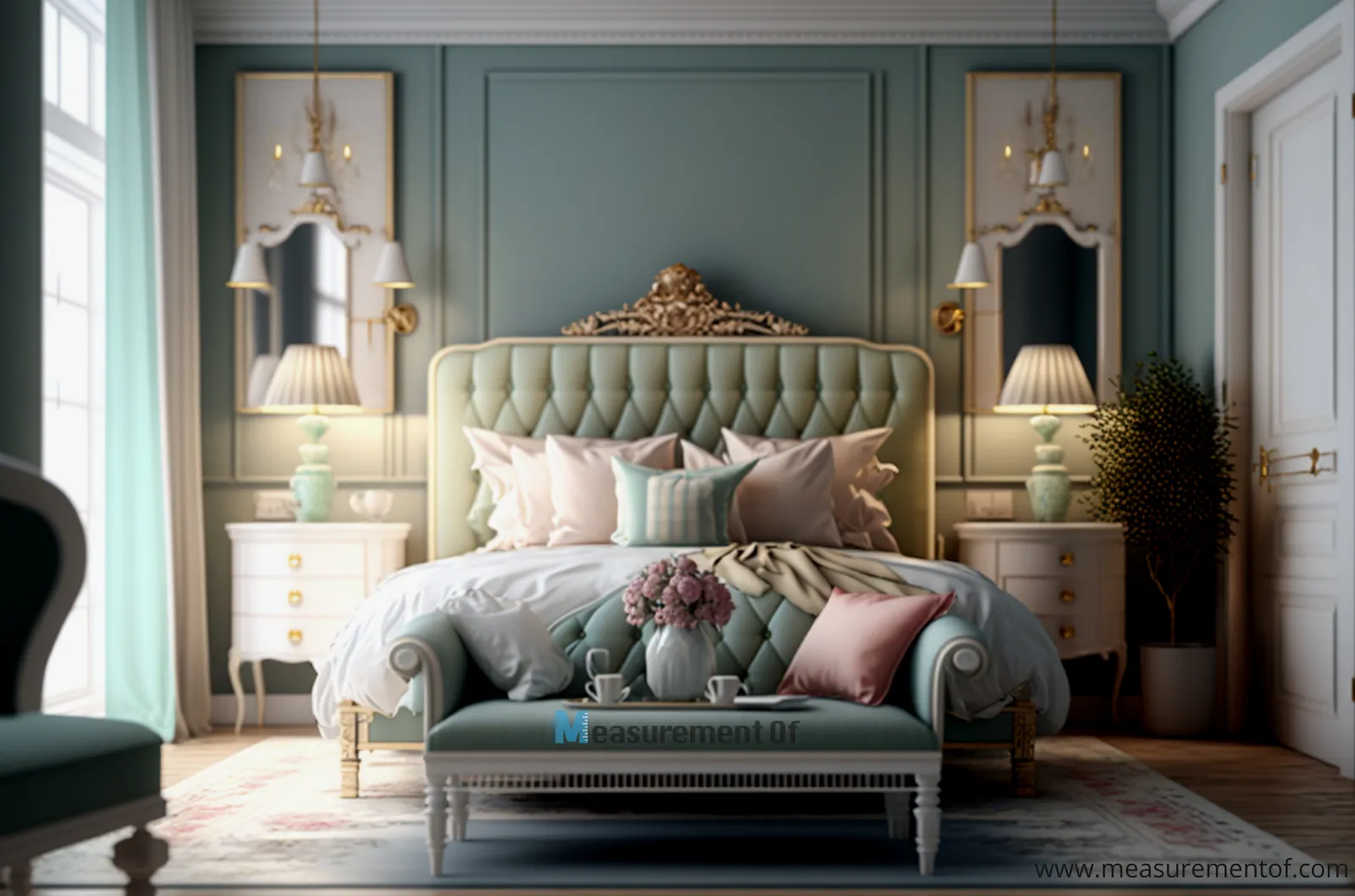 Bedrooms are probably the most important space in any home. It's where we spend most of our time. The size of a bedroom is an important consideration when designing and furnishing a home.
The average American bedroom size has evolved over the years, and it varies depending on the type of home and location. Let's dive into this bedroom size guide to help you make better decisions while designing your space.
What Factors Affect Bedroom Size?
When considering bedroom size, a variety of factors come into play. Such as the type of home, the number of people, available space, and so on. The most typical elements include: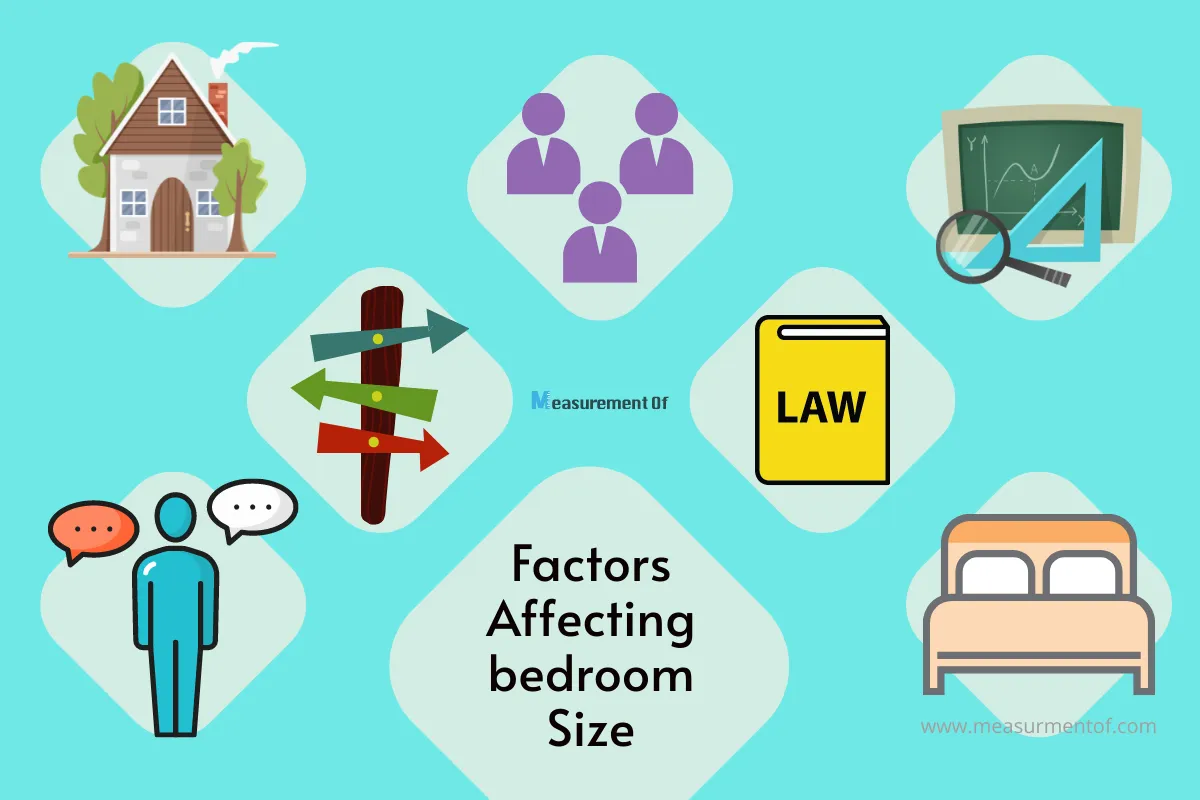 Type of Home: The size of a bedroom can vary depending on the type of home, such as single-family homes, apartments, or condominiums. In single-family homes, bedrooms are larger than in apartments or condos.
Number of Occupants: The number of people who will be using the bedroom is another factor. For example, a master bedroom for two people will typically be larger than a guest bedroom that only needs to accommodate one person.
Available Space: Another important fact that affects bedroom size is your available space. Bedrooms in larger homes with more than average square footage will generally be larger than those in smaller homes.
Purpose: The intended use of the room can also affect bedroom size. For example, if you use the bedroom also as a workspace or a playroom, it will need to be larger than a typical bedroom. Again, a master bedroom with attached bathroom will be larger in size than one without an attached bathroom.
Building Codes: Some municipalities may require minimum square footage for bedrooms. And there may be specific requirements for windows, ceiling height, and other features that affect the bedroom size.
Lifestyle and Personal Preferences: Different person has different preferences. Some prefer larger bedrooms with ample space for furniture and storage, while others may be comfortable with smaller bedrooms that prioritize minimalism.
Size of the bed: Another factor to consider when determining bedroom size is the size of the bed. Because you must fit your bed inside your bedroom, the size of the room has a significant impact on the bed's size. Moreover, bear in mind that different types and sizes of beds require different amounts of room space. For example, a twin bed typically requires a minimum of 8 feet by 10 feet of space, while a queen bed requires at least 10 x11 feet.
Master Bedroom Size
The typical size of a master bedroom is 225 square feet. However, the bedroom's size might range from as little as 125 square feet to as much as 400 square feet.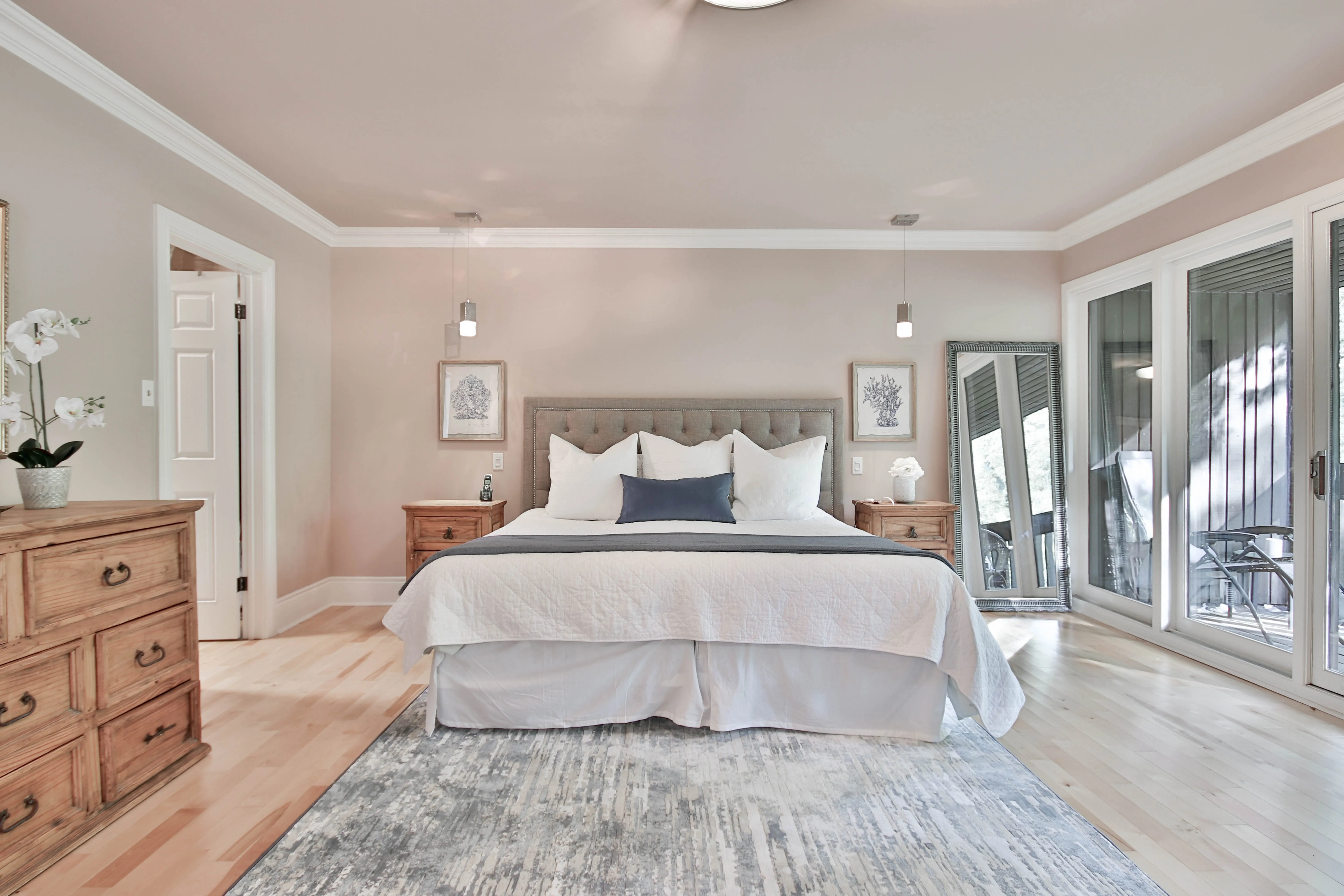 Image by Sidekix Media from Unsplash
However, some homeowners may prefer larger master bedrooms that can accommodate additional furniture or provide more space. 
For Larger Homes
Master bedrooms for larger homes may be significantly larger, ranging from 350 to 420 square feet or more. This allows for additional features such as a sitting area, walk-in closet, or en-suite bathroom.
For Smaller Homes
Smaller homes or apartments may have master bedrooms closer to 180 to 224 square feet. This size provides enough space for a comfortable bed, bedside tables, dressers, and seating areas.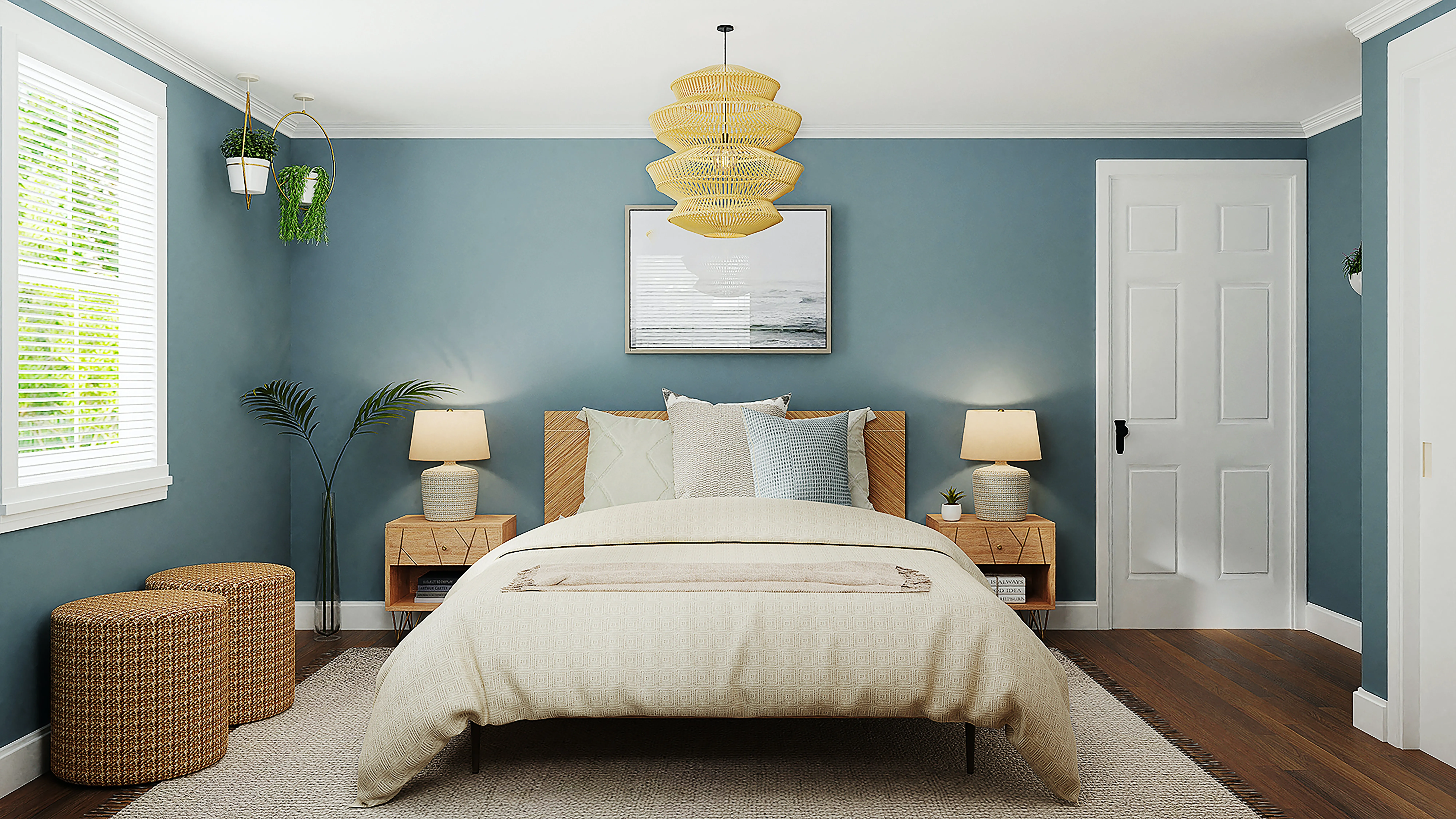 Image by Spacejoy from Unsplash
A master bedroom is usually the largest bedroom. So, it should be no smaller than 120 square feet and large enough to accommodate a king or queen-size bed, with some additional furniture.
Kids' Bedroom Size
The average size of a kids' bedroom varies depending on the age of the child and the size of the home. However, the standard size for a kid's bedroom ranges from 120 to 196 square feet.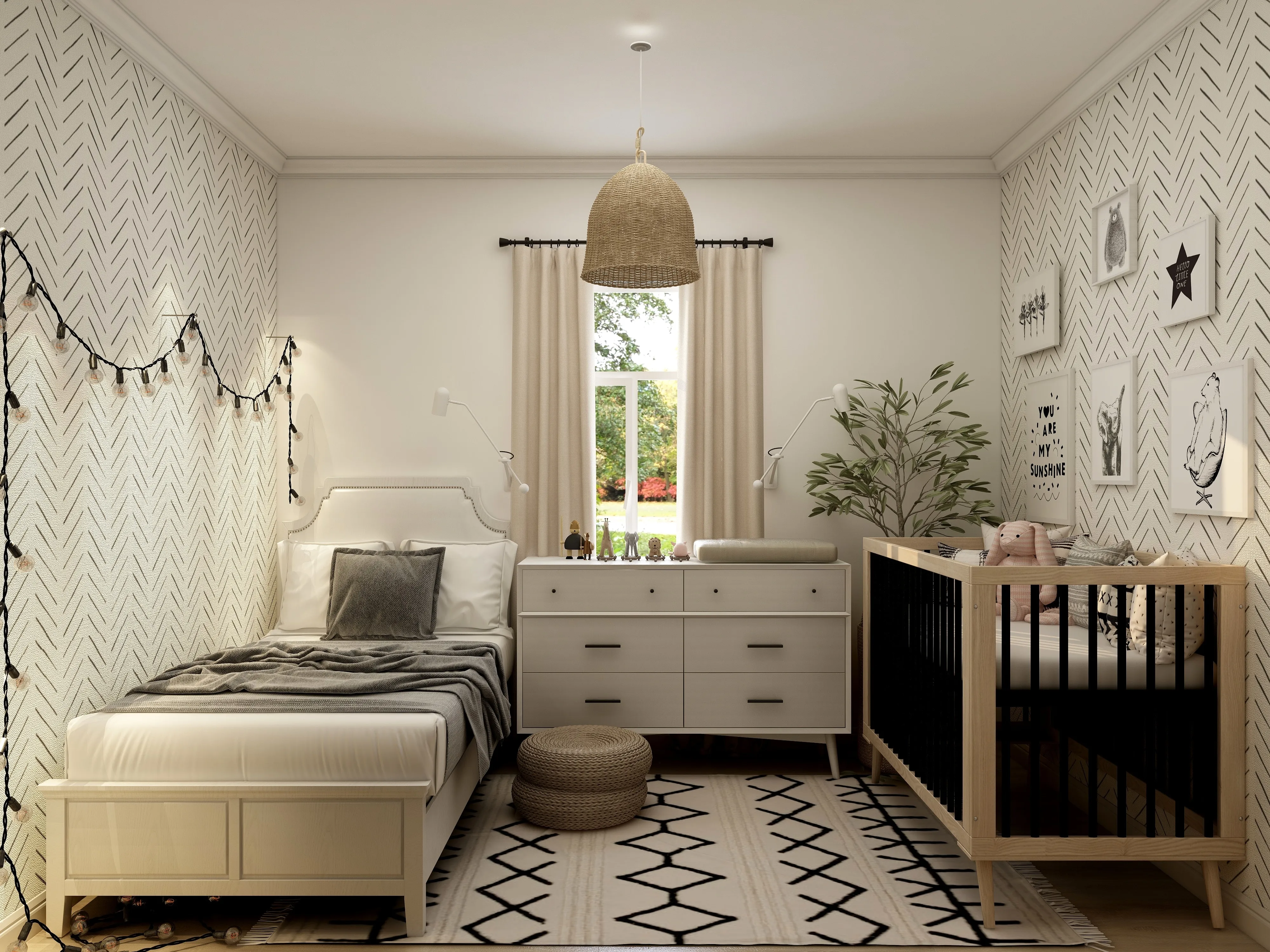 Image by Collov Home Design from Unsplash
A smaller bedroom, perhaps one that is 120 square feet, would be adequate for toddlers or preschoolers (for a single occupant). However, older kids may benefit more from a larger bedroom (between 120 and 306 square feet) if the area is shared and they need more room for their belongings. 
Guest Bedroom Size
The size of your guest bedroom completely depends on you and the available space in your home. Guest bedroom size ranges from 100 to 200 square feet.
In smaller homes or apartments, it may be closer to 100 square feet. While in larger homes, it may range from 150 to 200 square feet or more.
A guest bedroom provides a comfortable and inviting space for guests to sleep and relax. So, don't forget to consider the furniture and storage space for guests as well as to store their belongings.
Average Bedroom Size Chart
| Type of Bedroom | General Size | Room Size in square feet |
| --- | --- | --- |
| Master | Standard | around 225 sq. ft. |
| | Large | 350 - 420 sq. ft.. |
| | Small | 180 - 224  sq. ft. |
| Kids' Bedroom | Standard | 120 - 196 sq. ft. |
| | Large | 120 - 306 sq.  ft. |
| | Small | Close to 120 sq. ft. |
| Guest Bedroom | Standard | 100 - 200 sq. ft. |
| | Large | 150 - 200 sq. ft. |
| | Small | Close to 100 sq. ft. |
*sq. ft. stands for square feet.
Minimum Bedroom size
While 200 square feet is considered a standard size for bedrooms, the minimum bedroom size must be at least 70 square feet in area with no dimension less than 7 feet. However, a room should have a minimum of 50 square feet per person if it is meant to accommodate more than one resident.  
However, it is important to note that the minimum size requirement is just that — a minimum. These minimum requirements are in place to ensure that a bedroom is safe, comfortable, and functional for its occupants. 
Common Furniture of a Bedroom
A bedroom typically contains several key pieces of furniture that are essential for comfort and functionality.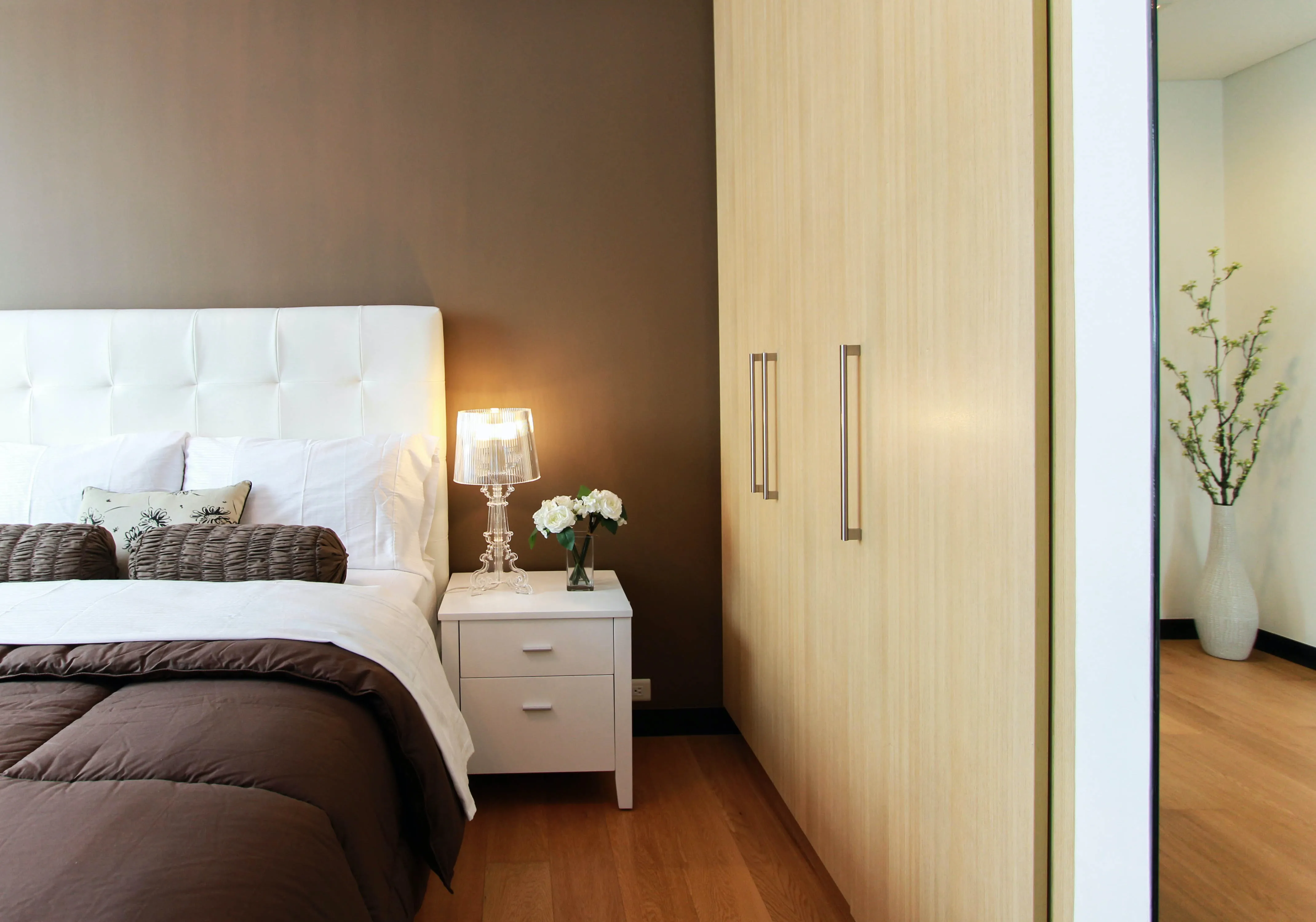 Image by M&W Studios from Pexels
Here are some common pieces of furniture found in most bedrooms:
Bed: The most essential piece of furniture in a bedroom is the bed. This can range from a twin-size bed for a child's room to a king-size bed for a master bedroom.
Nightstands: A nightstand is a small table or cabinet that is typically placed next to the bed. It provides a convenient surface for a lamp, alarm clock, and other bedside essentials.
Dresser: A dresser is a piece of furniture with drawers for storing clothing and accessories. It can be used to supplement closet space or as the primary storage solution for clothing.
Wardrobe/Closet: A wardrobe or closet is a storage space for hanging clothes, shoes, and accessories. You can build it into the bedroom wall or a standalone piece of furniture.
Vanity: A vanity is a table or desk with a mirror and drawers for storing makeup and grooming products. You can use it as a workspace or dressing table.
Seating: Seating options for a bedroom can include a chair, a chaise lounge, or a small sofa. This provides a comfortable place to read, relax, or watch television.
Desk: Include a desk in a bedroom for a workspace or study area. This is especially important for a child's room or a home office.
Storage Ottoman/Bench: A storage ottoman or bench is a multifunctional piece of furniture that can be used for seating as well as storage for blankets, pillows, or other items.
These are just a few examples of common pieces of furniture found in a bedroom. The specific furniture needs of a bedroom can vary based on personal preferences.
Conclusion
Bedrooms should be designed with comfort and functionality in mind. Along with its size, other important factors should be taken into account while modeling a bedroom. This guide will help you understand the average space requirement of bedrooms when designing your home. With this information, you can decide if a home or apartment is suitable for your needs before you move in.